Women Celebrate Women, El Barrio's Art Space PS109, NYC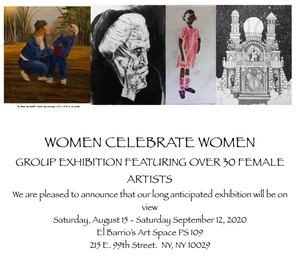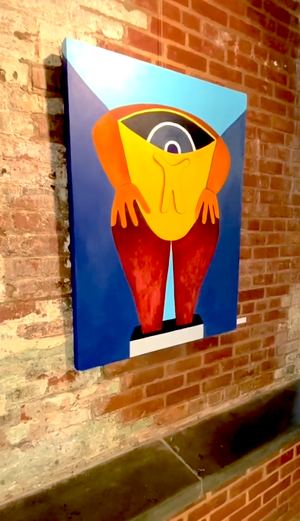 Hiding and Seeking, acrylic on canvas, 40 x 30"
---
Collaboration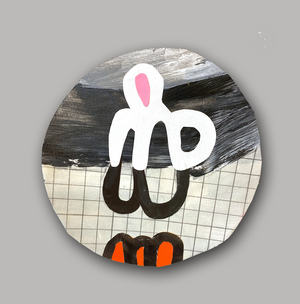 Created with Joan Mellon for "USPS Art Project," an artist collaboration designed by Christina Massey to bring people together while social distancing to help the struggling USPS. https://www.instagram.com/uspsartproject/


"Collaborations" began with Joan Mellon's black and white gestural image painted
on 7" round paper. My first reaction was to add linear elements, in this case a translucent grid drawn on vellum. Then, to shift the painting's serious minimalistic tone to include some whimsy, I added paper that I cut into loopy shapes along with using some unexpected colors.